Electronic Flight Bag (EFB)
Fly Compliant Digital Solutions
Paperless Operations in the Cloud.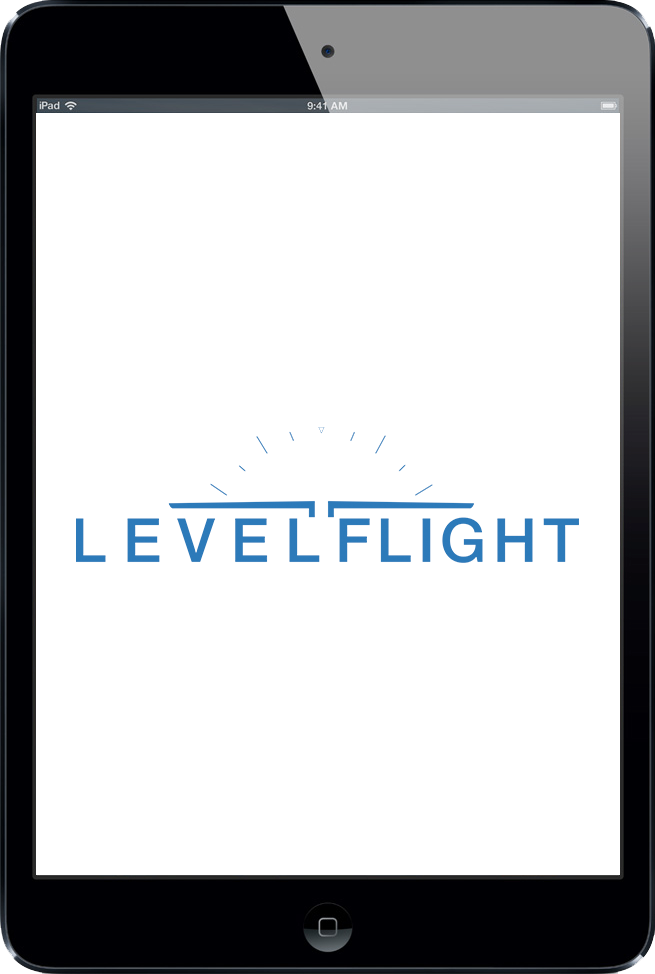 Introducing LevelFlight
Fly Compliant, LLC has developed LevelFlight Mobile, a Data Distribution and Management (DDM) application, which is designed to send and receive critical flight information to and from our iOS (iPad and iPhone) application. LevelFlight Mobile is customized to contain each operations specifications, which allows the application to support any size flight department. LevelFlight Mobile will:
Manage a Complete Manual System
Support Apple Notifications
Send and Receive Flight Log Data
Record Duty-Times
Maintenance Events
Safety Events
Electronic Record-Keeping (OpSpecs A025)
And More!
LevelFlight was designed specifically for Apples' iOS operating system and works on all iOS supported devices. The application will store data when not in WiFi coverage. Once in WiFi coverage data will synchronize automatically.
Each flight department running LeveFlight will have a unique company ID and password. Once successfully logged onto the company's account, all of the company manuals will be loaded automatically on the iOS device. Revisions to company manuals are distributed with just a push of a button.
Flight log information is sent to LeveFlight.com application for storage and reporting. This technology is very similar to what major airlines use and is now available at a fraction of the cost by utilizing LevelFlight.
The Fly Compliant, LLC system is compliant for Operations Specifications:
A025 Pilot Record Keeping Electronic Flight Bag.
A061 Electronic Flight Bag.
Reference: FAA AC 120-76D
FAA EFB Application
Paperless operations OpSpecs A025 and A061 are required. Fly Compliant, LLC FAA submission is compliant for electronic records and a paperless system, including:
FAA submission application letter requesting approval.
Specific recommended operating procedures.
Training Manual module.
EFB Checklist.
Required 8900.1 Table Top and Operations Checklist completed.
EFB Catalog.
More Information
About Us
Fly Compliant, LLC specializes in regulatory compliance and provides support in all areas of operations. With years of experience we understand the complexities of operations and have built relationships with the many different regulatory agencies: